Globally proven solutions
Customer oriented signalling systems
ALTPRO is a specialized signalling company active in research, development and production of safety critical signalling systems used on railway infrastructure and in railway vehicles. The Company offers train detection systems fit for regular railway, monorail, tram, metro and APM applications, level crossing protection systems and INDUSI based automatic train protection (ATP – I60 and PZB90). Over 25 years of experience in research, development and production in railway sector have made ALTPRO one of the key factors in the global market with solutions in more than 50 countries on 6 continents. Strong and flexible network of partners throughout the world enables optimal customer support and project execution. As a flexible and customer oriented company ALTPRO is able to take on customer specific, small scale projects as well as act as a system integrator in big (re)construction projects.
Since quality and innovation are ALTPRO's ways to stay competitive on the market, the Company is certifying its products in independent international certification institutions for the highest safety integrity levels (SIL 4). Currently, more the 200 experts in 5 locations in Croatia and the region work in line with ALTPRO's vision of innovative, integrated and sustainable approach to railways all over the world to bring the safety of railway transport to a higher level.
Since its founding date in 1994, ALTRO has come a long way. From a small enterprise which fought for its place on the market, through a period of intensive development and finally to one of the global factors in the area of railway signalling and automatic train protection systems. In the beginning of its development, ALTPRO consisted of a group of enthusiasts led by today's director Zvonimir Viduka, who were active in the field of industrial electronics. By collecting knowledge and experience, fueled by sheer will and love towards electronics, it soon became clear what ALTPRO wanted to be in the future – globally recognized company in the field of railways.
In its newer history, which begins by moving to new facilities ODRA 1, ALTPRO multiplies in terms of new products and in the number of employees and revenue. Today's crown of ALTPRO's development is the recent expansion to the new research and innovation centre ODRA 2. The investment in the new centre marked the beginning of a new era in which ALTPRO decisively advances towards its goal – to be one of the world leaders in the area of signalling technology and automatic train protection systems.
Mission
By innovative thinking and providing modern solutions we want to enable safe, fast and reliable railway travel. Using our knowledge and experience gathered over numerous years, we are preparing our customers today for the challenges of tomorrow.
Vision
Building on the strong foundation of our tradition, ALTPRO wants to become one of the leading authorities in the field of safety for railway infrastructure and vehicles by optimally solving customer's challenges.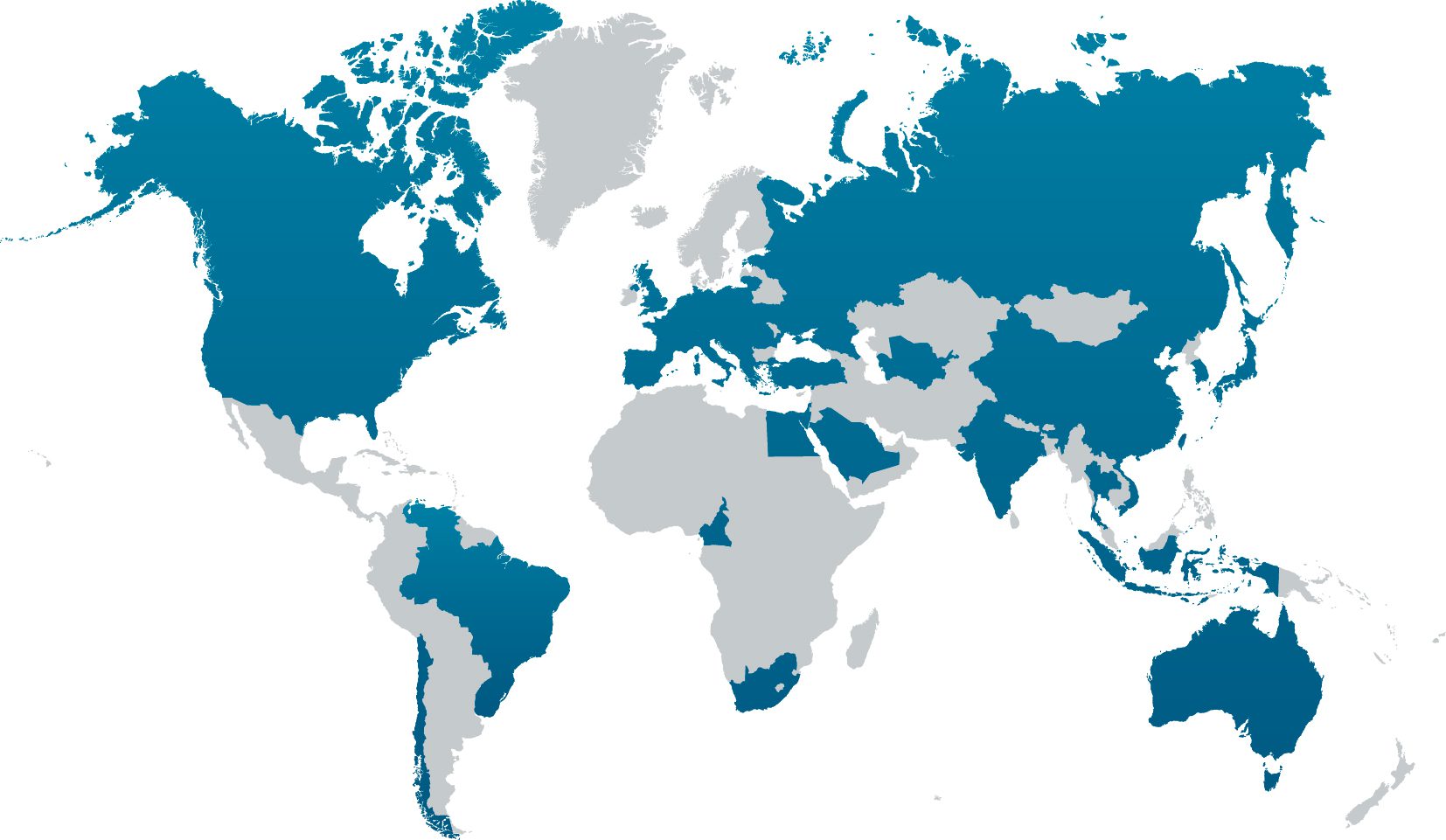 From its beginnings, ALTPRO has been an export oriented company. The Company's product portfolio has always been designed according to the global needs and market potential. This enabled ALTPRO of today to be present in more than 50 countries of the world and that number is continually growing. See where ALTPRO has delivered its products worldwide!
ALTPRO has been working in the region of Southeast Europe since its founding year. The brand and reputation the Company has achieved globally and regionally during these years is unquestionable and continually growing. Foreign companies who are active in the field of railway and electronic devices in general, recognized ALTPRO's success in the region.
ALTPRO is open to the possibilities of strategic partnerships with other foreign companies and offers its technical capacities, logistics, sales contacts and brand. With long-lasting technological tradition and long term contacts with regional companies, the chances for success of ALTPRO's partner companies in the Southeast Europe market is significantly increased.
One of the biggest advantages of ALTPRO products is our focus on quality and safety. Testing and certification processes are integral part of our R&D, and some of the certificates can be seen in the following list.
Quality certificates – infrastructure
Quality certificates – rolling stock
ALTPRO continuously participates in technical and scientific congresses and seminars worldwide, and often supports their work through sponsorships and donations. The company is active in railway and innovation fairs in Europe, Asia and North America. Altpro work in the fields of science, economy and in the community is recognized on many levels, leading to a number of technical, state and independent awards. One small part of the results of these activities can be seen in the following list.